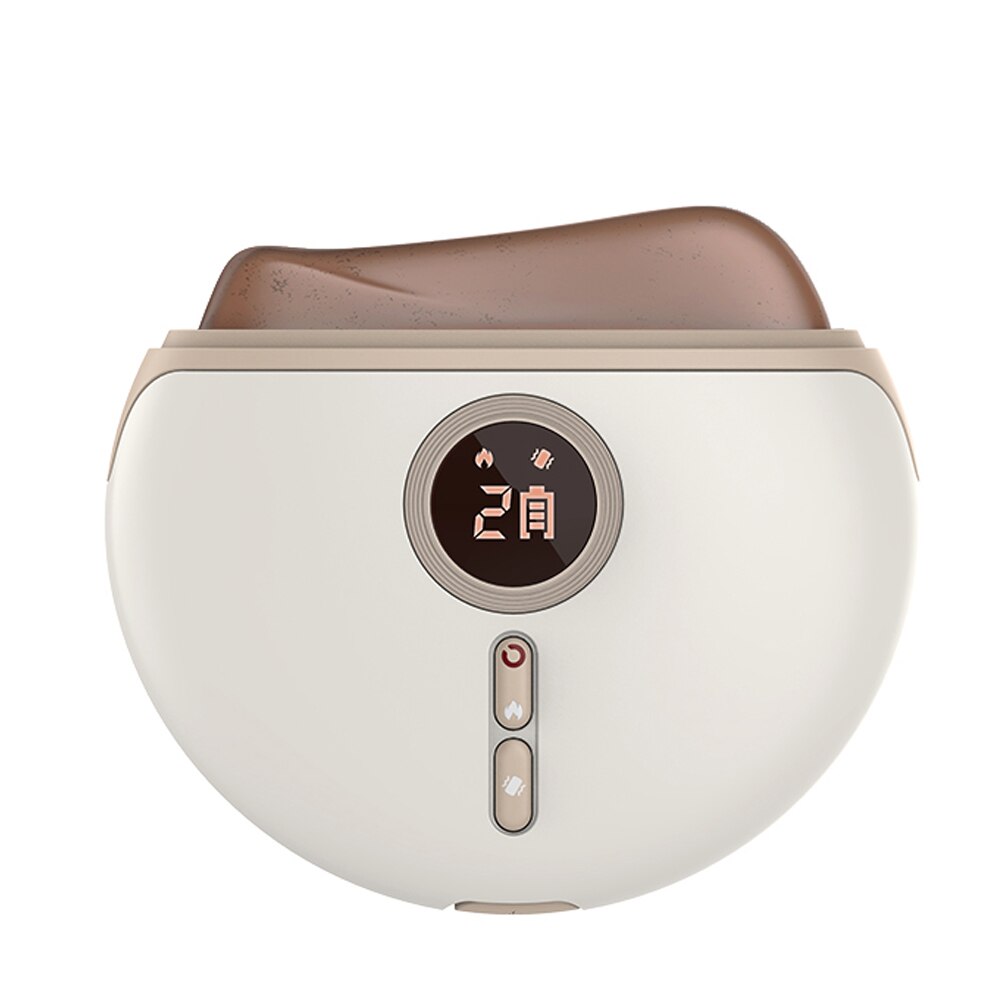 ${data.index + 1}/8
2022 Beauty And Personal Care Electric Face Lifting Massage Facial Massager Skin Tightening Dolphin Massager Gua Sha Tool Enjoy Your Facial Spa
Suitable for use on ALL PARTS of the body, enjoy the youthful vitality of health anytime, anywhere.
***Buy it=whole body scraping/infrared light therapy/vibration massage/hot compress to reduce swelling
Specification
Type: Bian-Stone Multi-function Facial Gua Sha Massager
Material: Red needle stone +PC+ABS+ silica gel
Charging Parameters: 5V===2A
Style: Gua Sha Scrape
Rated Power: 16W
Size: 90*77.5*30mm
Battery Capacity: 3260mAh
Vibration Mode: 3 Level
Heating mode: yes
Infrared Red Light: 660NM
Uses: home, beauty, office and other
Massage Area: Neck Back Shoulder Waist Buttock Facial
Features:
*1, the appearance is convenient, convenient storage;
*2. Vibration and heating modes, used alone/in combination;
*3, lithium battery low-voltage power supply, Type-c interface,
wireless portable;
*4, red bian-stone, make skin more healthy and comfortable;
*5, red light physiotherapy improves bloodcirculation, enhances immune function, promotes metabolism l set hot compress, vibration
massage, scraping, red light physiotherapy function of a whole product.
Feature
:Red light,3 Level heating mode. Vibration Mode. It uses heat and vibration to open your pores. With the help of the 630nm far-infrared wave, it can penetrate through the skin and nourish your deep tissues, enhancing your cell metabolism. This product is proven to be 200% more efficient than the normal scraping board.
– : The Bian Stone contains trace elements and minerals that are essential to our skins. It is a better option for our skins compared to the traditional resin or jade materials. The Bian Stone can increase the cell vitality, significantly improve the collagen synthesis, and make your skin fair, soft, and glow.
: The convex side can be used to massage your acupoints. The concave side can be used to massage your chin. The smooth design is more suitable for your face feature and makes it easy and comfortable to use.
:This product is miniature in size. It only weighs 100g, portable and easy to carry. It has an LCD screen, which makes it easy to operate. No matter if you are at home or traveling, you can massage and relax anytime and anywhere. This is your portable beauty spa.
:You can also use it with essential oils to relieve your pain on your neck, shoulders, back, and thighs. It is suitable for your whole body.